Bay Area Concretes

We at Bay Area Concretes and PolishedCrete are proud to be celebrating our 52nd anniversary as a leading decorative concrete and polished concrete flooring contractor serving all of Northern California. Located within 30 miles of the Bay Area's largest cities (San Francisco, Oakland and San Jose) we serve companies from Silicon Valley as well as the many Wine Valleys. BAC has installed tens of millions of square feet of polished concrete floors and decorative concrete hardscapes as a direct contractor, with architects and engineers, and construction companies.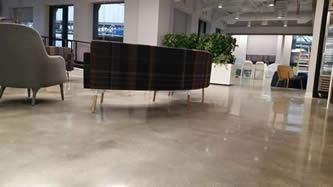 COMMERCIAL
We specialize in installing a polished concrete floor finishes using only the best systems at commercial and industrial facilities or any business that is looking for a beautiful, durable flooring finish.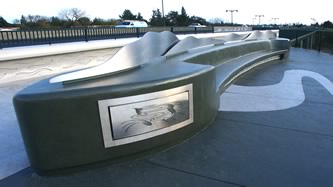 EXTERIOR
We are one of the world's first Bomanite decorative concrete installers and we have been the practicing expert in the field of colored, textured, and imprinted concrete paving products since 1966.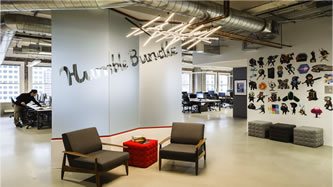 INTERIOR
Although we have installed more than 18 million square feet of decorative concrete, we are known for our quality not our quantity. We work on high-end, high-quality projects where true craftsmanship is required.
testimonials
We came to Bay Area Concretes because our client, Humble Bundle, wanted something different and industrial but also functional and level. This was a floor that was 100 plus years old and needed lots of help and BAC delivered a beautiful floor.

General Contractor, SC Builders

BAC was one of the first companies to specialize in concrete floor polishing and has been a leader ever since. I'm amazed at what they can do and as a contractor, appreciate their reliability and integrity.

Contractor

It was awesome working with your company! You were all so proactive and wonderful! I can't wait for my next project with colored concrete, so I can hire Bay Area Concretes and PolishedCrete.

Project Manager at DPR Construction, Inc.
5 Great Reasons
to choose BAC
52+ years of continuous service innovating in all facets of the architectural concrete experience.
BAC is a service and quality control focused company with a track record of references to prove it. All our expertise and attention to detail is encompassed in our complete TQM program.
Over 350 Years of combined architectural concrete experience within the BAC team.
Cost free design consultation for architects, designers and residential clients.